POLYMER CLAY
DU-KIT POLYMER CLAY
---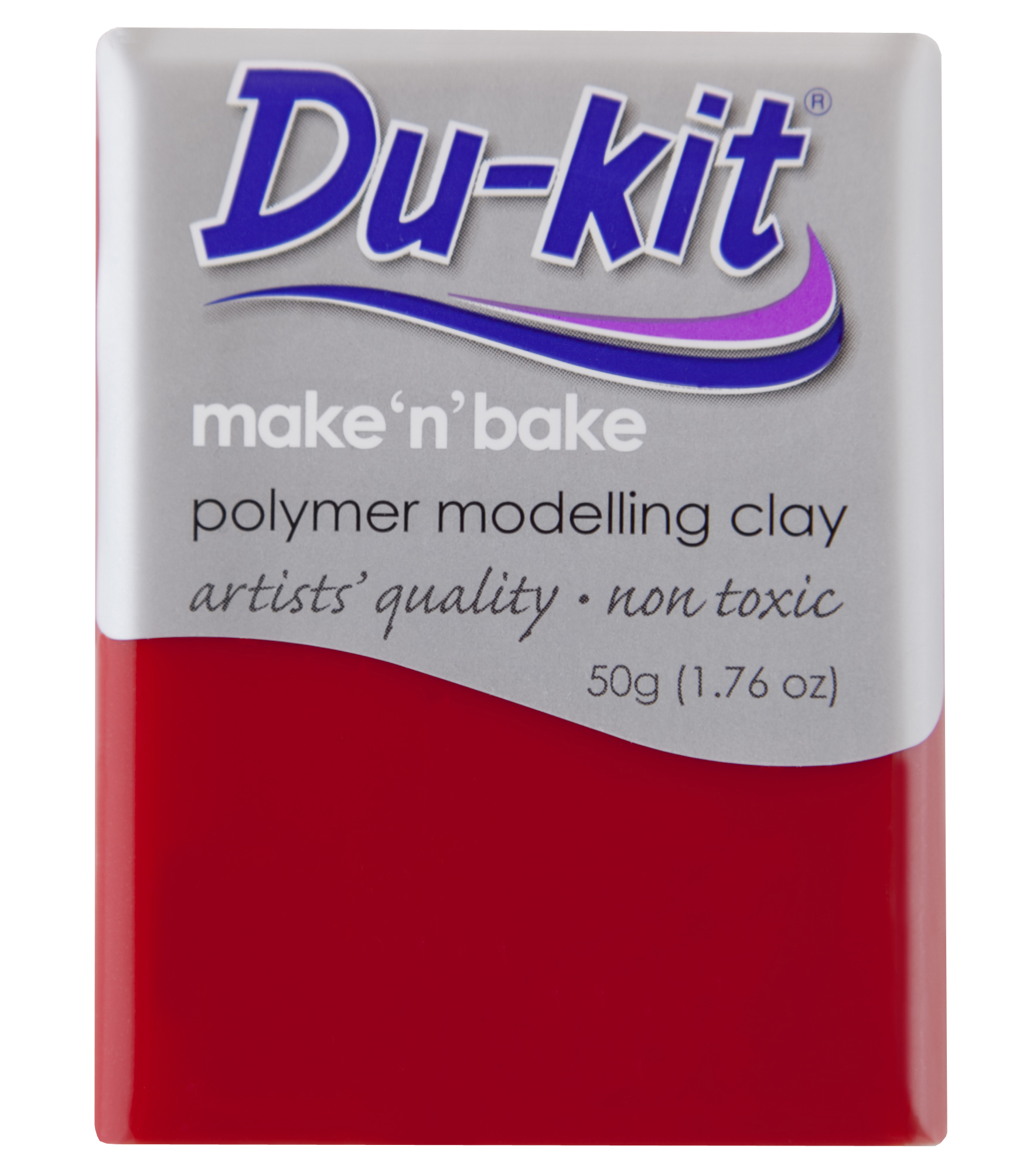 New Zealand Made Make 'n' Bake polymer clay.
NON TOXIC
Made from materials approved for food contact packaging.

CAUTION - Non edible. Supervise young children.
Easy to use modelling clay. Ideal for making jewellery, ornaments, pictures and models etc.
Available in 25 brilliant colours that can be mixed to create other shades. Du-Kit can be shaped time after time. The texture does not alter until hardened in your oven for 10-20 minutes at 120oC-130oC (250oF-270oF).
See hardening instructions. When cured/hardened it retains its colour brilliance and can be filed, sawn, sculptured, glued, painted, lacquered and electroplated.
Du-Kit comes in 25 colours and in 50g or 250g blocks
Item # 2340001 - 50g

Red

Item # 2341001 - 250g

Red

Item # 2340002 -

50g

Scarlet
Item # 2341002 - 250g Scarlet
Item # 2340003 -

50g

Orange
Item # 2341003 - 250g Orange
Item # 2340004 -

50g

Yellow
Item # 2341004 - 250g Yellow
Item # 2340005 -

50g

Leaf Green
Item # 2341005 - 250g

Leaf Green

Item # 2340006 -

50g

Teal
Item # 2341006 - 250g

Teal

Item # 2340007 -

50g

Blue
Item # 2341007 - 250g Blue
Item # 2340008 -

50g

Violet
Item # 2341008 - 2

50g

Violet
Item # 2340009 -

50g

Ruby Red
Item # 2341009 - 2

50g

Ruby Red
Item # 2341010 -

50g

Fluro Pink
Item # 2341010 - 2

50g

Fluro Pink
Item # 2341011 - 2

50g

Fluro Red
Item # 2340012 -

50g

Fluro Yellow
Item # 2341012 - 2

50g

Fluro Yellow
Item # 2340013 -

50g

Fluro Green
Item # 2341013 - 2

50g

Fluro Green
Item # 2340014 -

50g

Dark Brown
Item # 2341014 - 2

50g

Dark Brown
Item # 2340015 -

50g

Stone
Item # 2341015 - 2

50g

Stone
Item # 2340016 -

50g

Lemon
Item # 2341016 -

25

0g

Lemon
Item # 2340017 -

50g

Navy Blue
Item # 2341017 - 2

50g

Navy Blue
Item # 2340018 -

50g

Gold
Item # 2341018 - 2

50g

Gold
Item # 2340019 -

50g

Pearl
Item # 2341019 - 2

50g

Pearl
Item # 2340020 -

50g

Light Blue
Item # 2341020 - 2

50g

Light Blue
Item # 2340021 -

50g

Green
Item # 2341021 - 2

50g

Green
Item # 2340022 -

50g

Flesh
Item # 2341022 - 2

50g

Flesh
Item # 2340023 -

50g

Translucent
Item # 2341023 -

25

0g

Translucent
Item # 2340024 -

50g

Black
Item # 2341024 - 2

50g

Black
Item # 2340025 -

50g

White
Item # 2341025 - 2

50g

White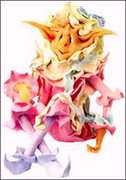 All models have been made using Du-Kit Polymer Clay.
---
COLOUR MIXING
The flat roller section of a heavy duty Pasta Maker is excellent for colour mixing and forming thin sheets.
Partial mixing makes stunning marbled effects. Use translucent as a colour extender. Also marbelize with other colours for natural stone effects. The sheen of the colours pearl and gold improves during the hardening process. Coloured pearlised effects can be obtained by mixing with any hue colour or black. The mixing ratio should not exceed 1 part colour to 2 parts pearl or gold. Avoid adding white or light colours as this spoils the glisten.
---
MODELLING
Work on a flat baking tray or baking paper. Start by kneading Du-Kit to make it more pliable and soft. Further softening can be done by adding a little baby oil if necessary.
Impressing Of Patterns:
Moisten both Du-Kit and pattern with water for easy mould release.
Large Models:
These are best formed around a framework/armature (wire netting, foil, florist wire, modelling grid etc). Cover with a base layer of Du-Kit to approximate shape, impress with surface indents, then bake. Apply Du-Kit colours and details to the indented base surface and re-bake.
Complimentary Materials:
Stones, sand, driftwood, shells, copper wire, leather etc can be used to great effect.
Storage:
Years of shelf life when wrapped in plastic at room temperature away from the sun and other heat surfaces.
Gift Packs:
Du-kit is also available in a gift pack. This contains six smaller blocks of Du-Kit and is ideal as a present for the young modeller. Item # 2343001
---
MODELLING TOOLS
Eight modelling tools per packet. Each pack contains four double ended tools with round and flat heads for styling. Tools are made of stainless steel.
Item # 49012400
Item # 49012400C
Item # 4901064
Tweezer Plain Fine Forcep - 3.5"

Free freight, NZ$ 16.50

Tweezer Curved Forcep - 3.5"

Free freight, NZ$ 16.50

Spatula Set of 4 Modelling Tools

Free freight, NZ$ 39.90
Item # 1892489
Tri-Bead Roller - lay your clay in the channel then roll the top over the clay to make 7 /16" round, 5/ 16 x 5 1/8" oval and 1/2" bicone beads.
Free freight, NZ$ 35.70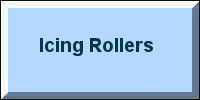 ---
HARDENING
Place moulded items on baking paper, tray or foil. Du-Kit cures/hardens in a pre-heated household oven (NOT A MICROWAVE), at approximately 120oC-130oC (250oF-270oF) for 10-20 minutes. High temperatures can scorch and discolour. Low temperatures do not cure properly. When baking thick items, to avoid cracking, they are best started at a low temperature and slowly brought up to the full curing temperature, preferably in a fan bake oven. Oven temperatures can vary. Test with a small piece first. If Du-Kit burns, avoid inhaling smoke. Heat softens Du-Kit before it cures it hard. Some items, especially those not built around foil or a frame/armature may need support in the oven with a ball of foil. Items can be returned to the oven 2 or 3 times when adding extra parts, like arms and legs to models.
---
FINISHING
Paints/Lacquers:
Most enamels bond well with the Du-Kit surface. Preferably apply by brush or air brush rather than aerosol. Some polyurethanes and other lacquers are unsatisfactory. They crack, turn yellow or become permanently sticky. Do not use nail polish.
Glues:
Super fast-setting glues are good for joining Du-Kit after curing. Selleys Mulit-grip and two-part Super Strength three day Epoxy Resin are good for joining Du-Kit to other materials like metal brooch pins and magnets. Five minute two-part glues are unsatisfactory.
---
"I have recently done a lot of tests on the different brands of Polymer Clay. Du-Kit performed very well in the comparative tests and, along with the Australian clay, Modelene, is the strongest of all the clays.
This is very good news for jewellery makers as most of the other clays are prone to breakages. I found the 150oC baking temperature the highest recommended of all the clays worldwide, and I think this adds to the strength of the clay."
Quote courtesy of Sue Heaser author of Making Polymer Clay Jewellery.
---
DU-KIT SLICER - Item # 2342001

Du-Kit Slicer, Free Freight NZ$ 16.30
---
POLYMER CLAY BOOKS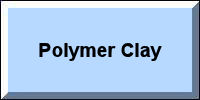 ---
TEXTURE PLATES
Textured International designs moulded into flexible, sturdy plastic sheets can be transferred quickly and easily to modelling clays and soft embossing metal sheets. Press designs into clay or metal sheets using a rolling pin or brayer. Pass clay and Texture Plate through a Pasta Machine or use a rolling pin to embed design. Transfer designs to paper by rubbing with coloured pencils or crayons. Can be used for Greeting Cards, Scrapbooks/Journals and Home Decor Items. Pack includes the three plates pictured, each 8.5" x 5.5".
---