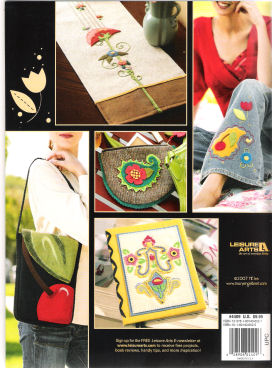 Illustrator Mary Engelbreit has created some of today's most recognized and beloved designs.
Mary's famous drawings have found their way onto thousands of products, including greeting cards, dishes and accessories.
Now, you can add her signature look to textiles with needle felting or applique. Transform ordinary fabrics with soft accents or bold graphics made of colourful wool roving, felt or yarn.
The needle felting tool lets you incorporate fibres of wool into other fabrics, creating a permanent bond. Give your favourite pair of blue jeans a "breit" punch of colour and pattern. Create dimension with layers of felt, easy embroidery and bead embellishments.
Whether you enjoy appliqueing felt shapes or choose to use this needle felting technique, you'll find lots of inspiring ways to decorate pillows, wall art, table runners, purses and more.