MEMORY BOARDS
---
Everyone loves to remember and relive special moments and times in their lives. Memory Boards are the perfect way to preserve those memories while also adding a beautiful and tasteful accessory to the home.
Use your Memory Boards to hold mementos and special remembrances of just about any occasion such as,
Birthdays
Christmas
Births
Sports Events
Special Holidays
Weddings
Graduations
Anniversaries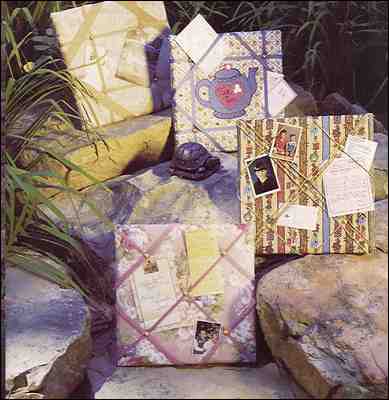 Or simply create a "theme" Memory Board, a collection of photos of the kids for Grandma, baby's first year, pre-school art, a special garden, and lots of other ideas.
You can use your Memory Boards in virtually any room in your home. They'll look great in Kids' Rooms, Kitchens, Family Rooms, Offices, Nurseries, Dad's Study and throughout the house. And thry're also perfect for helping to eliminate clutter when used as a recipe board, telephone message board, or a "to do" list board.
Whether you are making Memory Boards for special friends or relatives or plan to use them yourself, you'll be sure to have fun, they're so easy and the results are beautiful.
We have two sized Memory Boards available,
Item # 1028001 Memory Board - 12" x 12" Small
Item # 1028000 Memory Board - 24" x 24" Large
---
---