Glass
---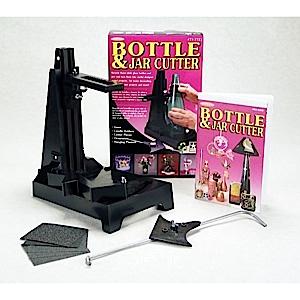 The perfect way to recycle all those glass jars and bottles lying around the house and turn them from rubbish into something useful.
This Bottle and Jar Cutter features an exclusive floating head design that allows you to cut bottles and jars of various shapes and sizes.
Kit Contains: Adjustable Bottle Cutter, two cutting wheels, glass taper, adjustment wedge, five glass sanding sheets for finishing the cut edges and a full colour bottle cutting instruction guide.
Item # 38277721 - Bottle & Jar Cutter, NZ$ 316.20 with free delivery.