CRACKERS
(Bon Bons)
---
Special occasions are exactly that, special. Give your dinner party, birthday party or anniversary celebration that extra "BANG" and personal touch with a Cracker (Bon Bon).
Celebrate the occasion by making a traditional English Cracker (Bon Bon). Fill it with special treats and have fun when you share your Cracker with family or friends.
We have the "Snaps" which make your crackers go bang. They are available in Item # 4430010 - Packets of 10 snaps with full colour instructions or Item # 4430011 - bulk bundles of 144 snaps.
Only for sale in New Zealand due to shipping restrictions.
Packs of 10 - NZ$ 7.50 + $ 6.70 delivery


---
To make a cracker you will need.
Item # 5731000 - Cracker Tubes (120 x 50mm), or Cardboard Rolls, or light card to make inner rolls.

Crepe, or similar paper.

Adhesive Tape or Glue Stick.

Snaps

Narrow Ribbon.

Assorted Ribbons, Tapes, Stickers, Glitter etc for decoration.

Your own special gift to include in your unique party Cracker, Jokes, Hats and Novelties. The choices are endless.

Cracker Tubes - NZ$ 17.00/ 10 with free freight - for other quantities please contact us
Hats (Item # 4430013) - pack of 10 hats or pack of 100
Jokes (Item # 662226) - sheets with 10 jokes/ sheet - $ 1.00 with free delivery when included with Snaps or for 5 sheets or more. For less than 5 single sheets, please contact us.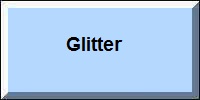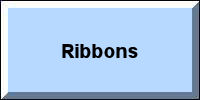 ---
HOW TO ASSEMBLE YOUR PARTY CRACKER
---
Either use our pre-sized Cracker Tubes (105 x 50mm) or make your own by preparing 3 rolls of card, each 10cm wide x a suggested 30cm, rolled and taped to form a tube of diameter to suit the gift to be included.
The first roll will be left in the cracker, the other two are for use as temporary end formers and will be removed once the cracker is made.
Cut crepe paper 35cm x 35cm per cracker (or larger if you wish). You may also use tissue paper, cake board paper, or fancy gift wrap for colour effect. NOTE: THE PAPER YOU USE MUST BE ABLE TO BE TORN EASILY.

Arrange the rolls on the crepe paper along the grain of the paper. Lay a Cracker Snap between roll and paper, then roll the paper to cover.

Gently withdraw one end roll approx 2cm (1 inch) then twist and gently (but firmly) tie the crepe paper between the centre and one end roll. Tie the crepe paper securely with narrow ribbon.

Fill the centre roll with novelties, personal gift, jokes, paper hats, lollies, etc.

Similarly gather and tie the second end with narrow ribbon.

Decorate your own special party crackers with ribbons, transfers, stickers, glitter etc. The choices and variety possible is endless.

The two end cardboard rolls have been used to maintain the shape throughout the assembly process. They may now be removed to use again on your next cracker.
With a friend, each hold the snap, then give it a quick sharp pull for the BANG.
---