NEWSLETTERS
---
Please email goldingcraft@vodafone.co.nz and ask to receive our email newsletters - let us know where you are located and you will receive the relevant version each month or so.
Hello for August,
Winter is now well and truly here – although today the door's open and the sun's streaming in so we might be coming out the other end…
It's been a while since the last newsletter as life has been stupidly busy however I've got there.
At the bottom of the newsletter there's a very handy video link which I've come across – how to fix a broken zip and restore that broken bag, pair of trousers or whatever. Worth a whirl when the inevitable happens…
STONE CARVING SET:
Due to requests I've now got this amazing kit on hand.
Item # 4971001
Professional Stone Carver's Set
This set includes the complete line of stone carving tools needed to accomplish any task in any type of stone. Comes in a canvas roll.
This set includes : 4 tooth chisels, 2 points, 3 flat chisels, 2 speciality chisels, 1 rasp and a 2.5lb hammer. Made in the USA.
Free Freight, NZ$ 743.50
WAXED CORDS:
We carry a selection of waxed threads for leather work and one of the more popular ones is back on hand – Polyester Cord. Perfect for necklaces, hanging bone carvings, tying back awnings and such jobs.
1.8mm in Black is on rolls of 300m for $ 134.00 and 1mm Natural colour is on a 500m roll for $ 101.50 so these are very economical.
http://www.goldingcraft.com/threads.htm
SMOCKING DOTS:
You may be aware that the supply of Smocking Dots around the place is drying up – isn't it odd that in this day and age of worldwide commerce there are some things which are made by so few people. Anyway, I've managed to obtain some more in 24 and 30 row in blue and yellow. These are once more on the website at http://www.goldingcraft.com/smocking.htm
STORK SCISSORS:
These are one of those items which we've had for years but which keep on selling steadily as they're just such great quality. They are manufactured by a surgical instruments company and have a wonderful finish. The point is reasonably fine for cutting under threads but not so sharp that you risk ripping things unintentionally. These, along with other embroidery scissors, are shown at http://www.goldingcraft.com/scissors.htm
Item # 4900104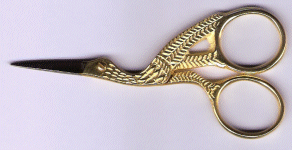 3.5" Gold Stork
Free freight, NZ$ 15.60
WOODEN CUTOUTS:
These are great for sticking onto cards, school projects and the like. We've received a random box of NZ themed cutouts – Pohutukawa, Sky Tower, Fern, Pukeko, NZ Map, Koru, Kiwi and more.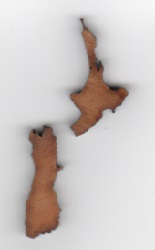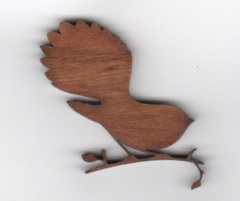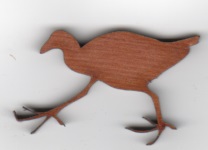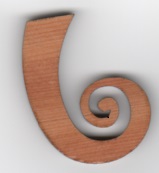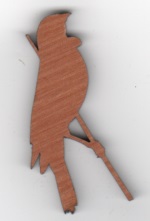 to give you the idea.
The ones which we have heaps of are pictured at http://www.goldingcraft.com/embellish.htm and you can purchase them in lots of 10 – either all the same or mixed. If you'd like a lucky dip of 50 assorted cutouts then they are $ 29.90/ bag of 50.
HOW TO FIX A ZIP:
We've all been there and had it happen – I stumbled upon this recently so hopefully it will save you a little angst at some point:
http://www.metaspoon.com/zipper-broken-fix-trick/?fb=989M1aud3065tA&utm_source=989M1aud3065tA
Please remember to keep an eye on the Specials page at http://www.goldingcraft.com/specials.htm where there are all sorts of goodies which are end of line or overstocked.
Well, that, I think, is my lot for this newsletter except for something which crossed my desk the other day. Eleanor and I were talking about the 'modern world' and some of its salient points, both good and bad, which has had me thinking. Then I came across this from Bryan Adams which is very thought provoking – substitute 'songwriter' for whatever your craft is:
'Social media is a giant distraction to the ultimate aim, which is honing your craft as a songwriter. There are people who are exceptional at it, however, and if you can do both things, then that's fantastic, but if you are a writer, the time is better spent on a clever lyric than a clever tweet.'
Anyway, thanks again for your continued support and if we can assist with anything then please don't hesitate to let me know.
Take care,
Peter
Golding's Craft Supplies / Little Tom Clothing for Prems
Ph/ Fax 04-235-7771 0800-555-585